Enter the era of immersive training with us
Wondering how to effectively train hundreds of people each year in a routine? Or do you need your employees to respond correctly in a dangerous situation? Or are you looking for the right form for yet another, very specific training? Virtual reality can simulate any situation authentically and safely. Get a custom application and get all the hardware you need. You don't have to adjust anything, just put on your glasses and start training.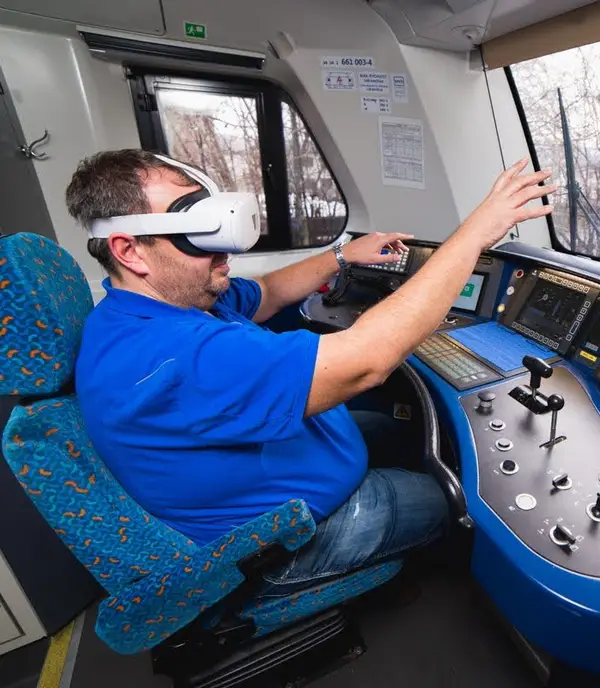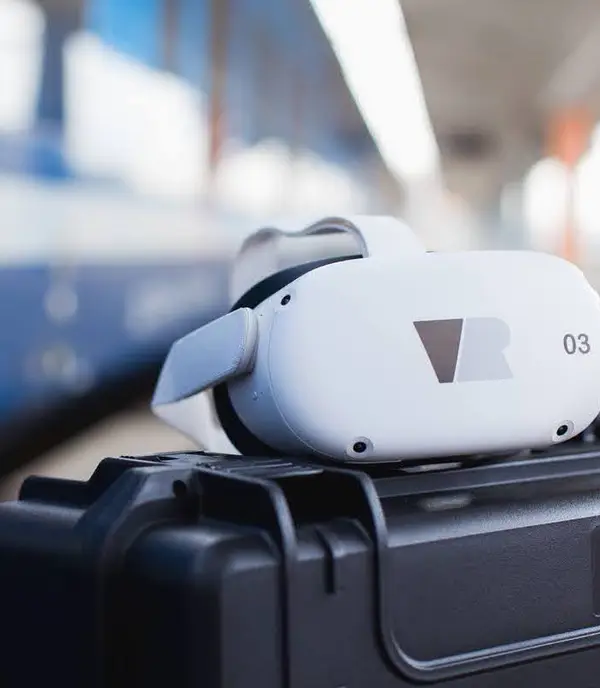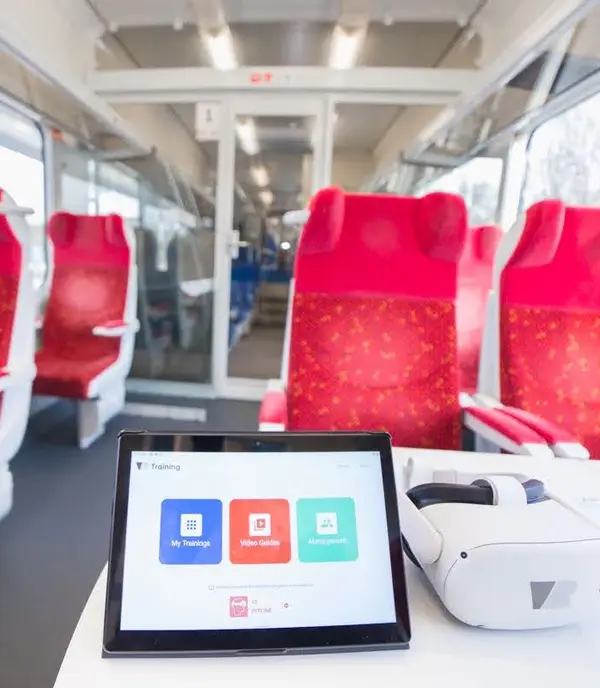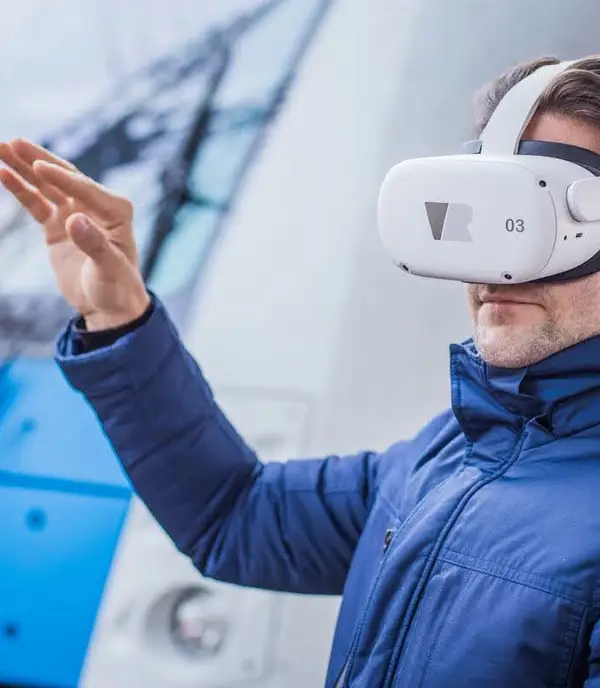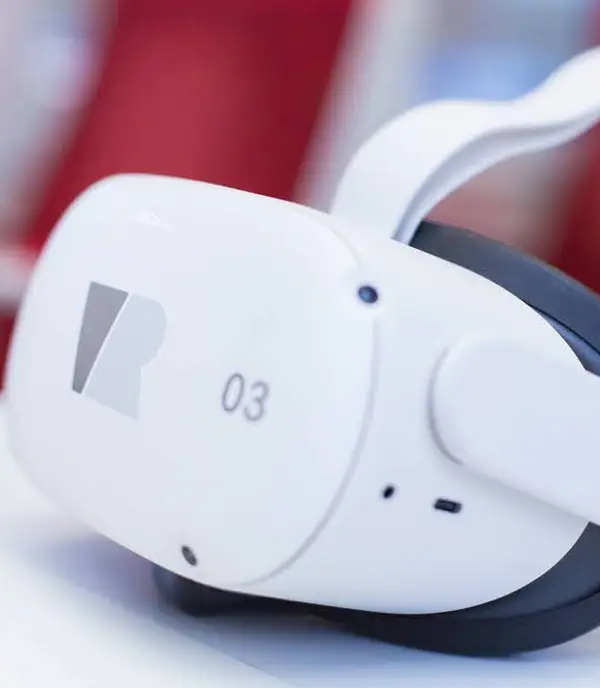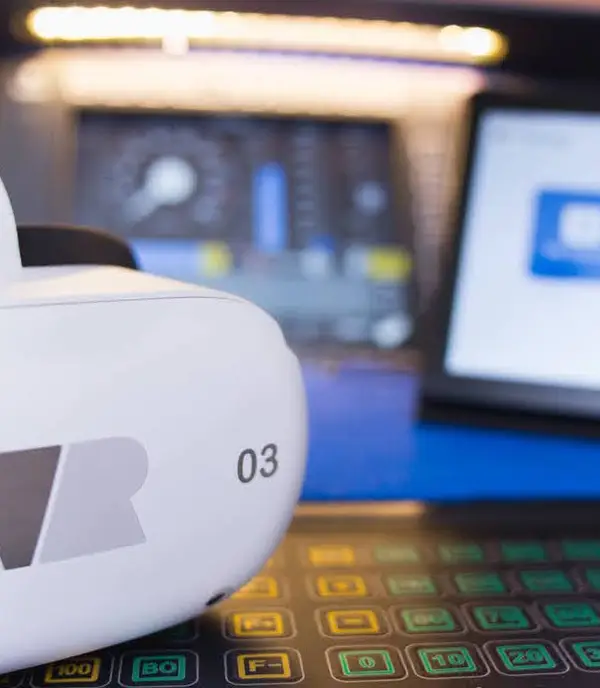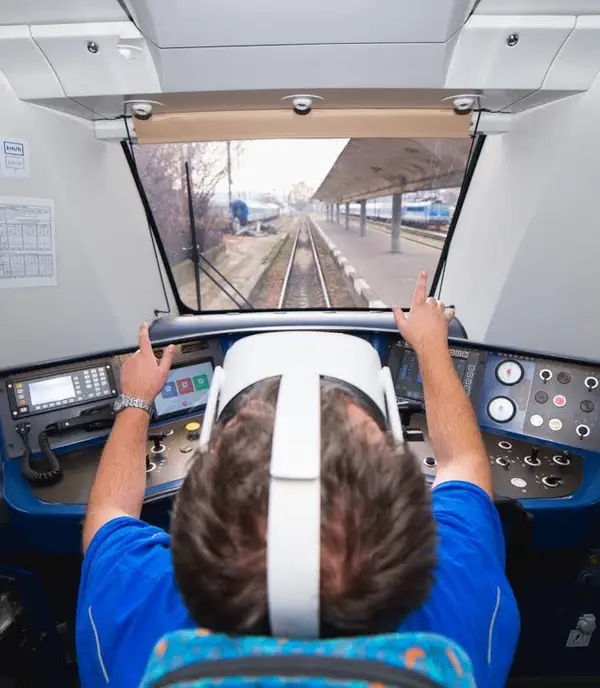 It's time to start using all of the advantages that VR training brings.
Research clearly shows that training staff in virtual reality is more efficient, faster and cheaper. Thanks to audiovisual simulation, they remember four times more information than by reading materials and instructions. VR will solve the company problems that are holding you back - high turnover, inaccuracy of work, waste of resources or a high number injuries. You can do it without trainers, traveling to training centers and other costs. Moreover, you will have an invaluable competitive advantage.
Efficiency
Immersive training simulates practice, grabs your attention, and doesn't let go. You will stay focussed, remember incomparably more than in theoretical learning, and in the end you will test out the acquired skill.
Limitless
The created training scenario is ready to use anywhere, anytime and for anyone, without prior training. Leave the ongoing update to us. Your colleagues can train their skills literally 24/7.
Safety
Practice the right responses to crisis situations and risky work tasks in a secure virtual reality environment. There is no risk of falling from heights, failure to provide assistance, or collapse of traffic.
Measurability
Create a skill map of your colleagues using measurable reports that are the output of training in virtual reality.
Work
with the best
Our well-coordinated team combines the knowledge of programmers with the latest technologies and knowledge of the psychology of learning. We will prepare an application with a training scenario tailored to the company's goals and work environment, from which your people will take away their skills and all important information.
Remembering information
0%
Thanks to experience in virtual reality, up to 75 % more knowledge is retained compared to traditional forms of training, right in the long-term memory.
Time savings
0%
Co jste dříWhat you used to train for 8 hours you can do with us in 3 hours.
Reduction of injuries
0%
Virtual reality training creates skills that will reduce your workplace injuries and associated costs by more than a third.
How will we work together?
Information meeting
We will introduce you to all the possibilities of using virtual reality and examples of implementations in your field. Based on your main issues and requirements, we will objectively evaluate whether virtual reality is a suitable way for you to increase quality and efficiency.
Customizing workshop
At the joint workshop, we will define the exact area for which the VR would bring measurable benefits to your company. Subsequently, we will develop a specific business model of these benefits, costs and overall ROI.
Pilot project
We will create a VR scenario for the selected area, which we will verify together in real operation and compare with the proposed business model. We will correct any discrepancies and we will fill in the missing steps.
Implementation
We will create VR scenarios for other areas and provide you with complete service, whether you decide for a one-time sale or a long-term lease.
Retail
Are you struggling with high staff turnover? Solve the insufficient capacity of people to train newcomers with VR training: teach your new employees to know for example the price system of goods, take inventories or sort goods according to the need for cooling. You will achieve accuracy, automation and zero error. You will save a lot of time, bring a unified order to your company and make full use of human potential.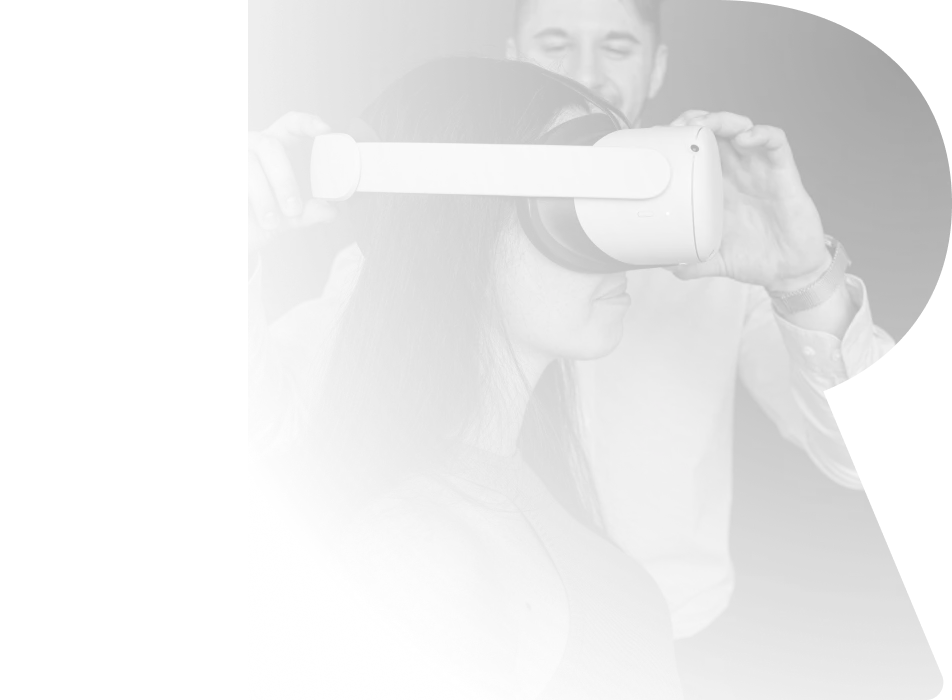 Transport
The VR fully replaces the real traffic situation. Thanks to the faithful simulation, your employees will train directly on a specific type of train, plane or bus. They will acquire skills in crisis management, whether it is an accident or problematic passengers. And all this without any disruption to real operation or cost risks.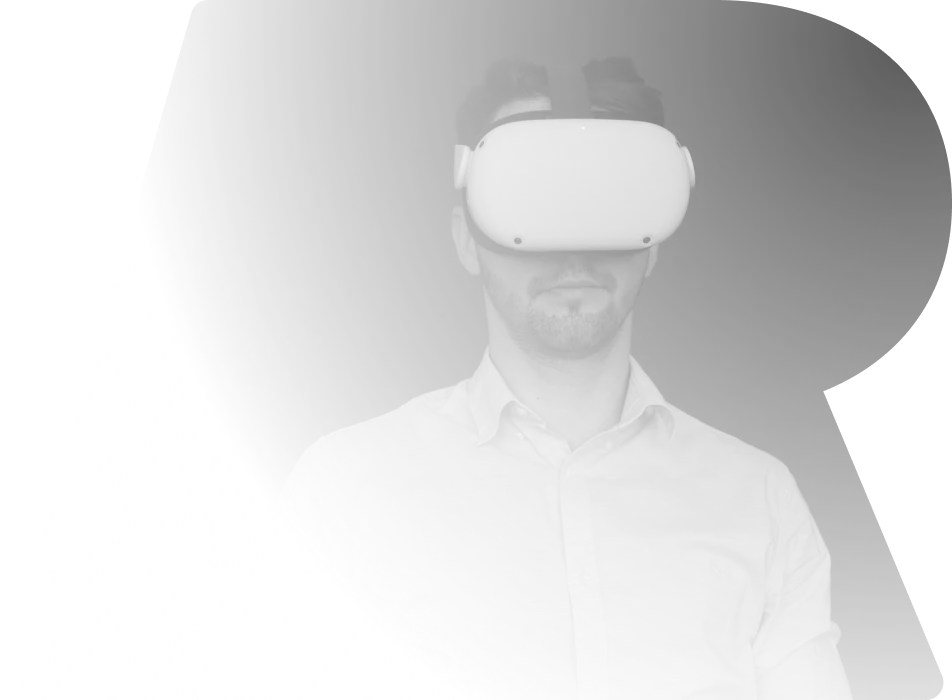 Safety
The immersive training successfully surpasses the results of all current health and safety training. We will prepare scenarios tailored to all professions, from inspection technicians to warehouse workers. We will teach your employees to react correctly in dangerous situations, to give first aid, to handle heavy objects and to handle chemicals in accordance with regulations.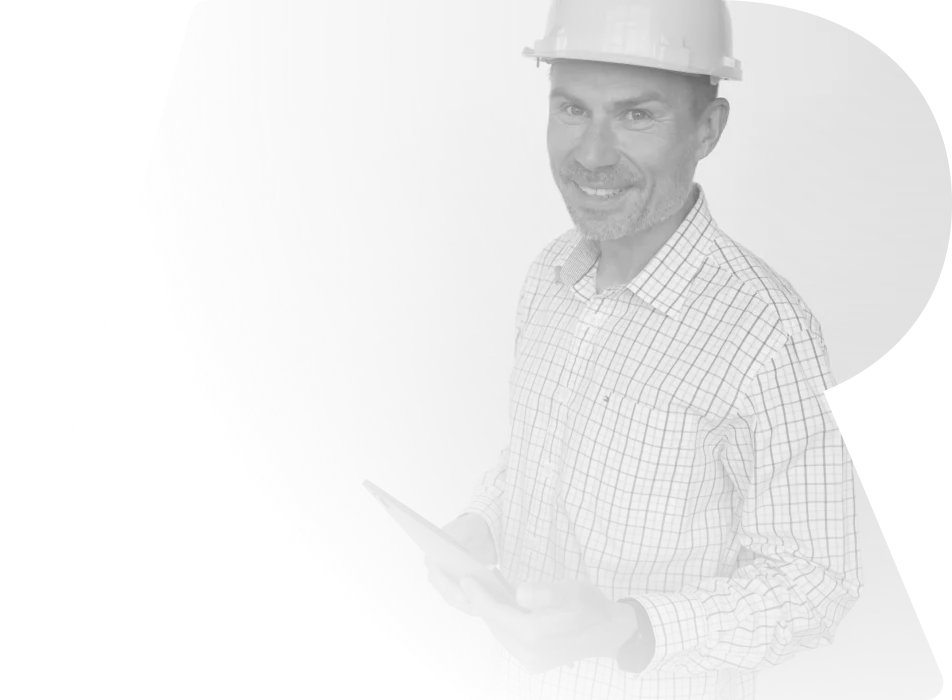 Medical
We help where current technology is not enough and where the capacity of medical staff does not meet the requirements of patients. We provide better and more effective neurological and orthopedic rehabilitation of people after injuries and operations or seniors in medical facilities. Our unique software brings you targeted and fast healthcare with immediate results.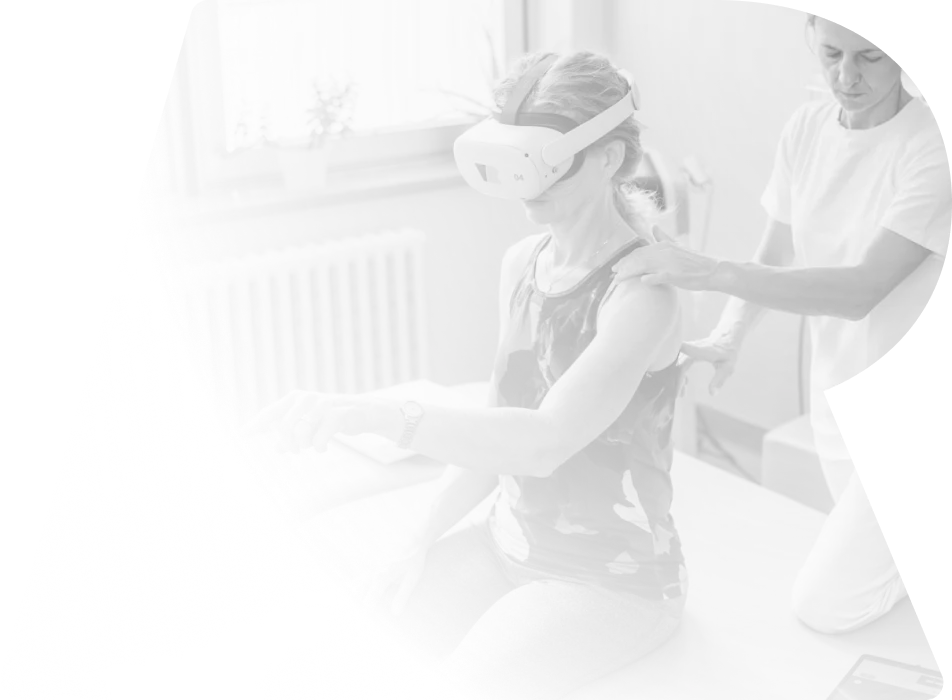 Factory
We can create scenarios from the environment of production companies, whether it is a busy production hall, warehouse or technologically demanding workplace. We simulate both a crisis situation and daily routine: a fire, a production line failure or a normal assembly operation. We will teach your employees to handle these situations with the confidence of a professional, which brings benefits in the form of daily efficient operation and elimination of unexpected costs.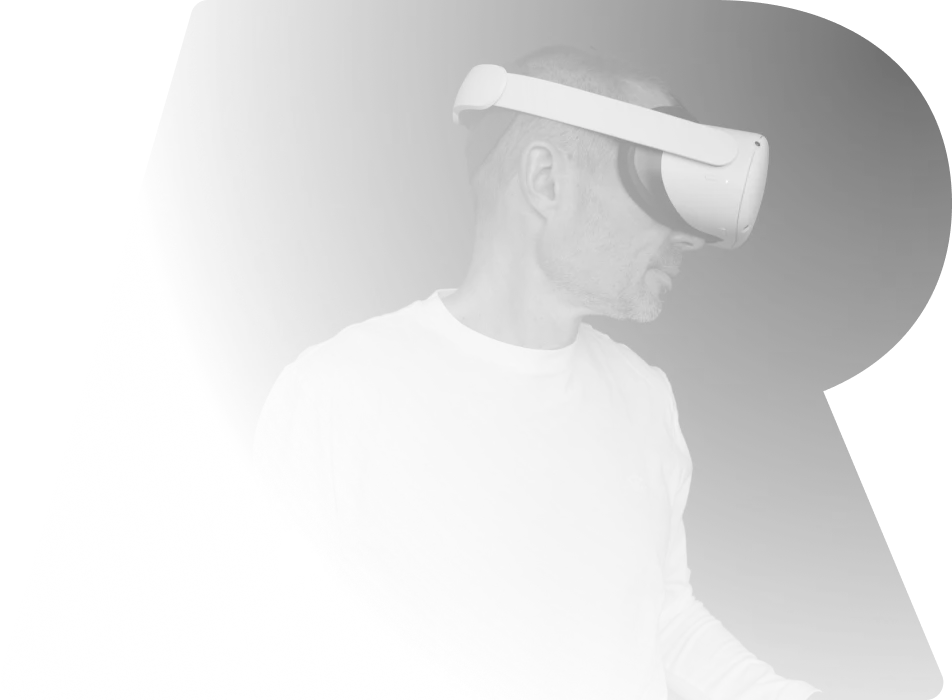 School
Children in primary schools are already facing digitalisation, which however, often comes at the expense of practical forms of teaching. Now students will not experience interesting chemical experiments, and at the same time the teaching of space is still taking place using plastic models. Thanks to virtual reality, students are completely immersed in issues that traditional forms of teaching explain only with great difficulty. At the same time, they will experience the teaching of a substance that already defends safety risks.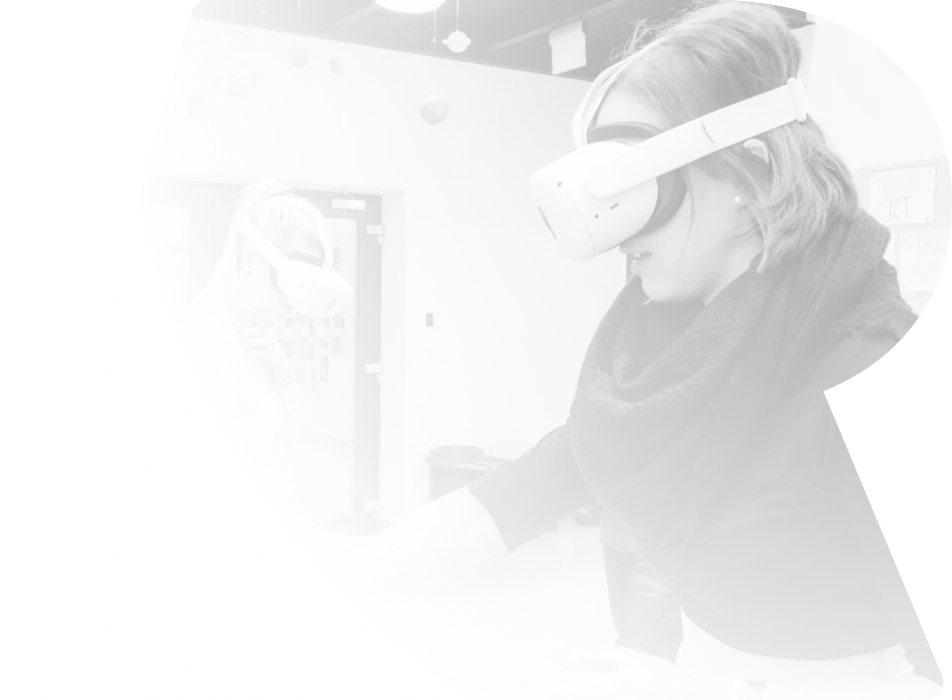 Bohuslav Theimer - CEO
Greiner aerospace CZ spol. s r.o.
"In cooperation with VR Training, I appreciate the friendly and open communication on the one hand, and the highly professional approach both in the definition of the assignment and the implementation of projects on the other (analysis of workplace ergonomics, creation of software for standardization of work standardization)."
Ing. Jiří Dvořák - CEO
AIR POWER s.r.o.
"Great cooperation, for which I especially appreciate professionalism, a comprehensive view and a practical approach to the solved tasks. The results are always real and have measurable effects."
Ing. Robert Reiss - CEO
NOVASPORT spol. s r. o.
"Innovation in production, process control and storage. Individual approach and design of new solutions using modern methods. Great cooperation, where practice meets theory and the result is always a great benefit."