Your corporate training in virtual reality
Train smart, modern and revolutionary.
Try training in VR. VR Retail has been developed and tested in one of Europe's largest retail chains and both trainers and trainees are raving about it. Be the next company that is one step ahead.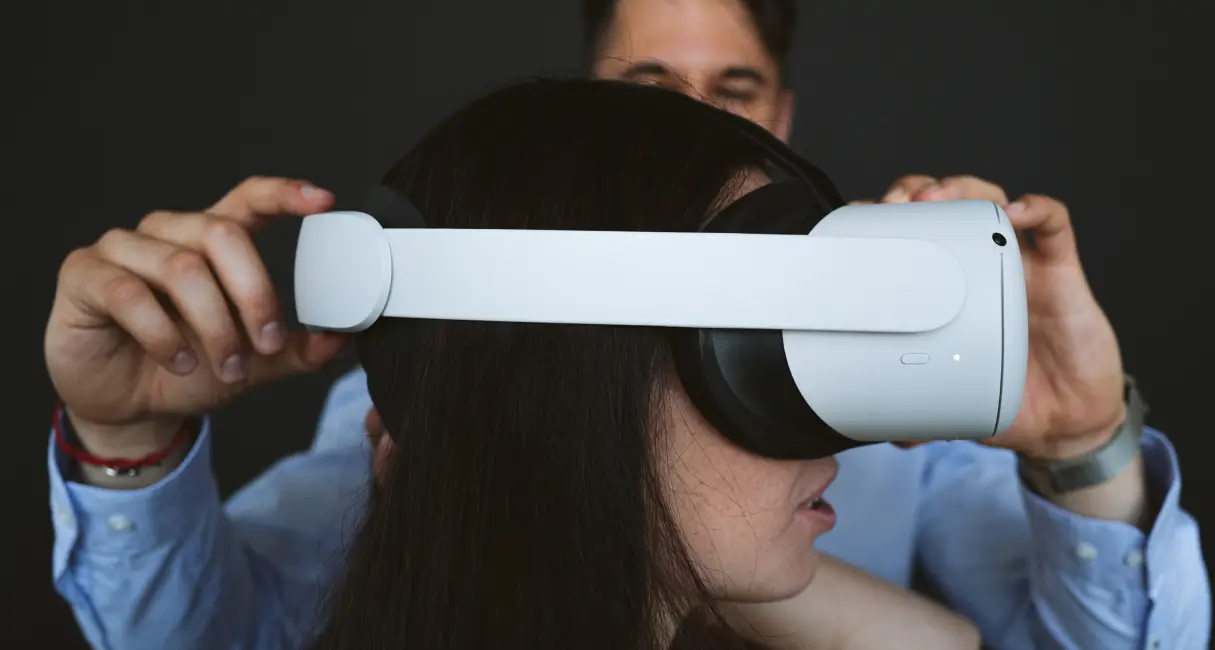 What is virtual reality training
Virtual reality is a great tool for staff training. Imagine if your best trainer was available around the clock for absolutely everyone. We train your people in an authentic and interactive virtual reality environment.
When training with VR Retail, you'll appreciate a standalone solution that's also ideal for multilingual environments. The hardware is highly durable and allows easy control through hand tracking, eliminating any motion sickness (kinetosis) and conveying the True-to-Life experience down to the smallest detail. Plus, thanks to smart technology, you have instant visibility into the progress of your training.
VR Retail - a great tool for training newcomers or retraining
Virtual reality is a welcome and effective way to train employees quickly and with a minimum of errors. The spectrum is really varied: from the initial testing of candidates, through to the intro of your store chain, occupational health and safety, orientation in the workplace, various sections of the store such as the trolley, the cash register, monitoring food quality, or operating the grill or bakery. Realistic simulation will save you time and money.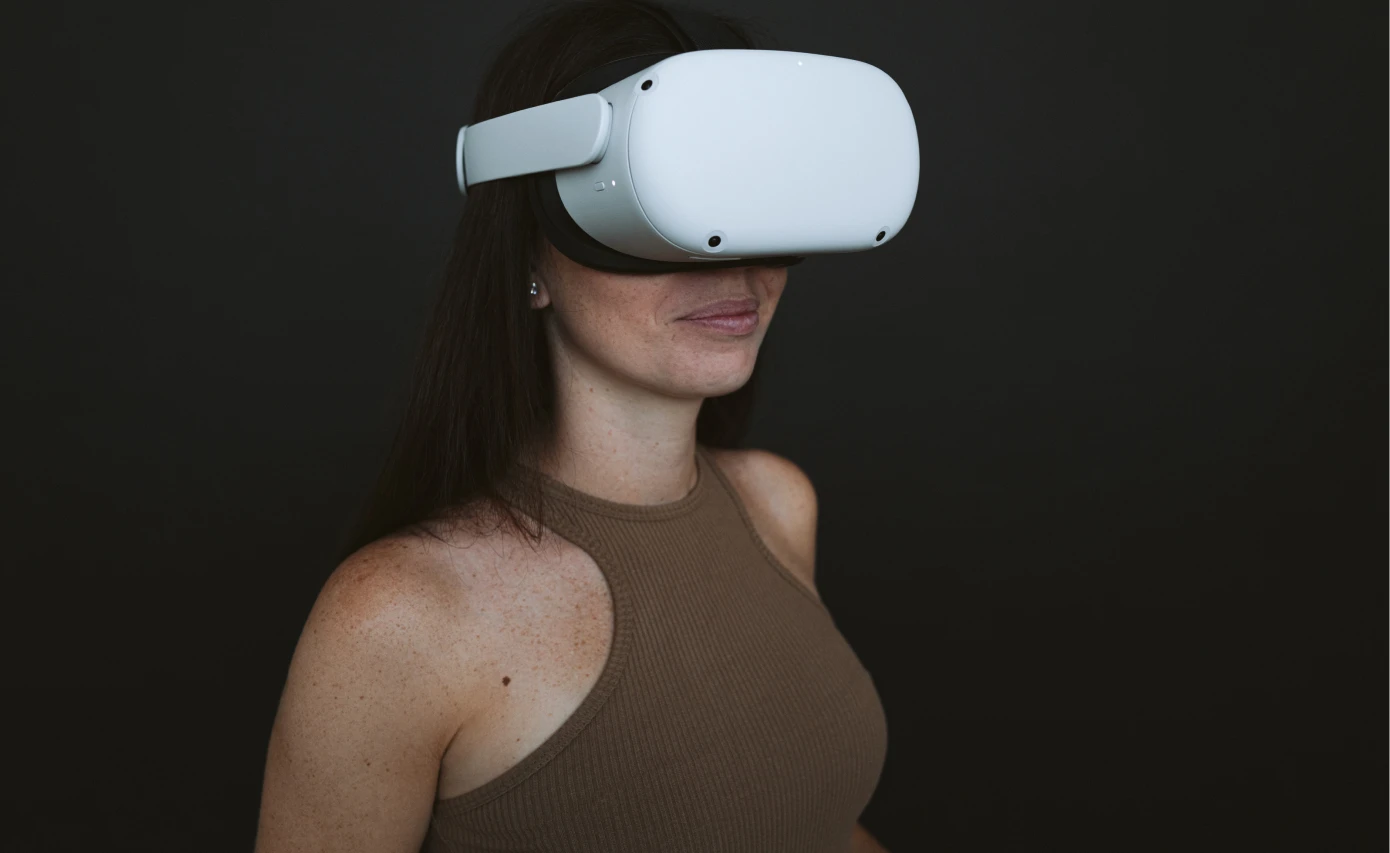 Using virtual reality for training
Thanks to the unique possibilities of virtual reality, newcomers will quickly learn all the necessary skills and gain enough confidence to function in a real environment. We guarantee the same standardised quality for every single training session, which is independent of the quality of the trainer.
Benefits of virtual reality for trainers
Trainers have full control over the training content. They can continuously monitor the development of the trainees, their current level and, thanks to reporting, can then efficiently assign them to the tasks they do best.
Benefits of virtual reality for staff
Staff receive instant feedback during VR training and can safely rehearse the situation as many times as they need to in order to gain full confidence. In addition, learning takes place through experience, making it effective and memorable in the long term. The modern and attractive technology works anytime, anywhere, so training is not limited by lead time and can be repeated at will.
100% memorization of all parts of the process through VR Training versus the Buddy system/li>
80% of the information is retained by the newcomer from the one-on-one training in the Buddy system
220% of the information is retained from the usual training (1 trainer per 10 employees)
Virtual Reality in Retail
Intuitive control with gestures only, no joysticks or hand controls; it can be mastered by anyone without any prior instruction. Our solution respects the ratio of body to space and minimizes unnecessary movements.
3 benefits of virtual reality in Retail
Easy control
The content of virtual reality training is standardized, after completing VR training you can be sure that the worker has the necessary skills and knowledge, the results are very easy to check and compare.
Cost savings
Virtual reality not only offers the possibility to try out situations at any time that would be very costly in the real world, but above all VR Retail will familiarise and smoothly guide the worker through the entire future work process, which has a significant impact on reducing turnover.
Parallel training
You don't have to split workers into groups and wait for one to finish so the next can start. Identical training sessions can run simultaneously, all led by the best trainer.
What does VR Retail include?
The state-of-the-art training technology at VR Retail is delivered as a comprehensive solution that includes:
VR hardware
XR Smart Case - a smart storage box providing the necessary connectivity, mobility and protection for the device (integrated charging, secure storage, goggle status tracking, hotspot for internet connection)

VR glasses Oculus Quest

Tablet for control
Ovládací rozhraní
XR Port

Remote content monitoring

Control over VR glasses

Mass launching of apps

Monitoring and reporting
How Much Does Virtual Reality Cost for Retail?
The price of VR Retail is individual. We build a customized offer for each customer, the price depends on the complexity of the training process and the environment that needs to be modeled in VR. We first conduct a cost feasibility study, in which we compare the costs with the benefits of training in VR. This way you can best decide for yourself if VR is right for you.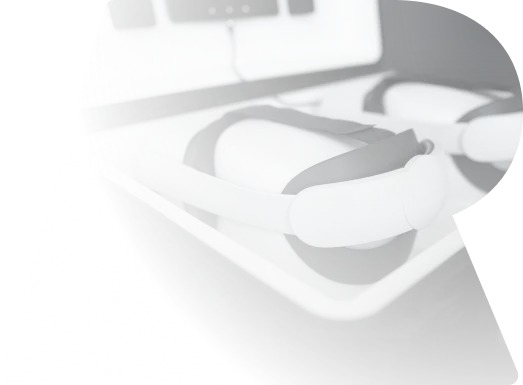 Experience virtual reality at Retail for yourself
It's difficult to imagine VR training, you simply have to experience it. Contact us. We'll be happy to bring it to you to show you so you can try it out without obligation.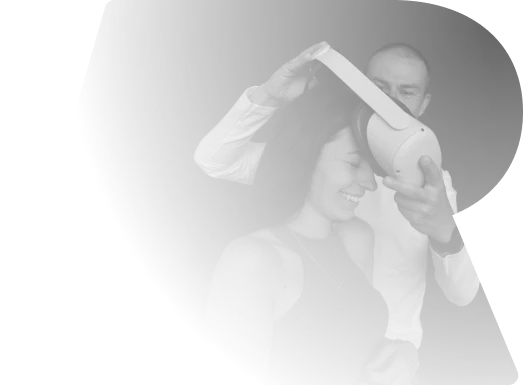 Bohuslav Theimer - CEO
Greiner aerospace CZ spol. s r.o.
"In cooperation with VR Training, I appreciate the friendly and open communication on the one hand, and the highly professional approach both in the definition of the assignment and the implementation of projects on the other (analysis of workplace ergonomics, creation of software for standardization of work standardization)."
Ing. Jiří Dvořák - CEO
AIR POWER s.r.o.
"Great cooperation, for which I especially appreciate professionalism, a comprehensive view and a practical approach to the solved tasks. The results are always real and have measurable effects."
Ing. Robert Reiss - CEO
NOVASPORT spol. s r. o.
"Innovation in production, process control and storage. Individual approach and design of new solutions using modern methods. Great cooperation, where practice meets theory and the result is always a great benefit."
Frequently asked questions about VR at Retail
For how large of a company is it appropriate to use VR Retail?
Do we need a special training room?
What are the main benefits of VR Retail for employers?
What typical problems can VR Retail solve?
How do different age groups perceive VR Retail?
Can virtual reality make me nauseous?