Virtual reality in education
Teach in a smart, modern and revolutionary way.
Experience learning in virtual reality. The VR School pilot project is already running in Pilsen and teachers and students are excited. Be the next educational institution that is one step ahead.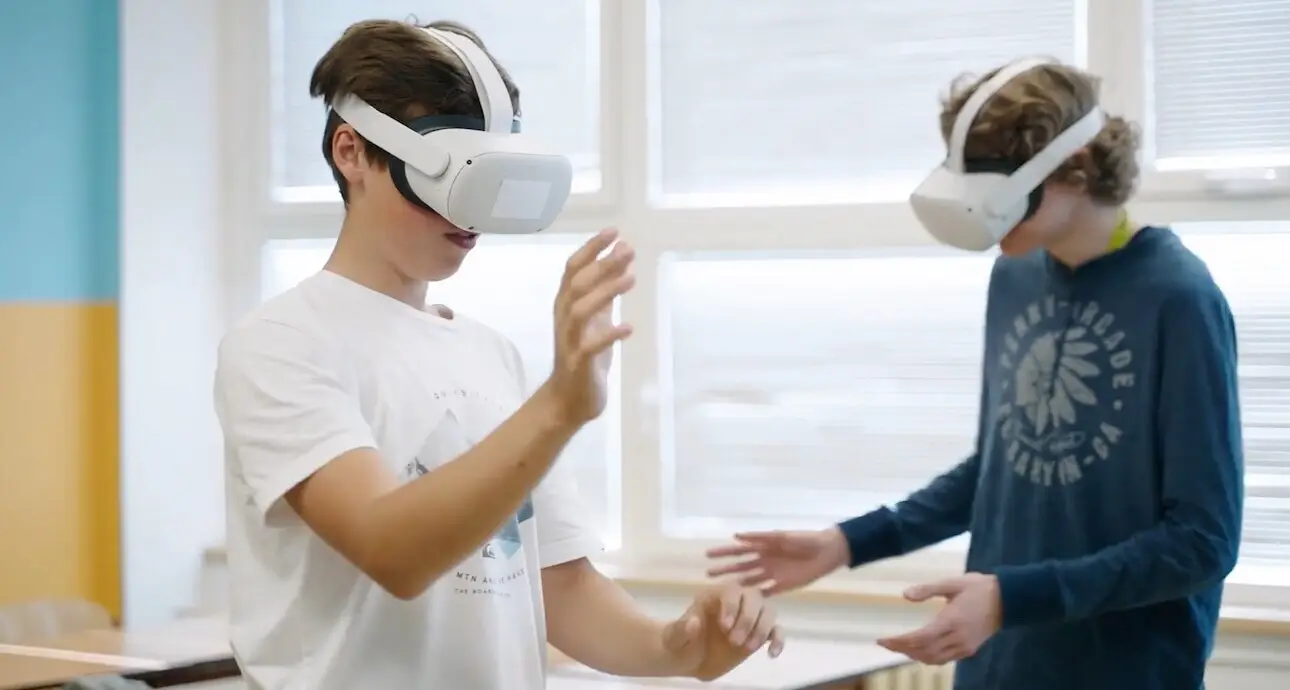 What is virtual reality in education
Virtual reality is a great tool for education. This is because it allows pupils and students to experience situations that would be dangerous, expensive or unfeasible in reality - trips into space, chemical experiments, historical events, etc.
The possibilities of VR for schools are endless. Thanks to this, it can be used in both primary and secondary schools and high schools. Pupils who are intrigued by virtual reality are guaranteed to acquire the required knowledge through direct experience. Both in groups and individually. Everyone can go at their own pace and learn their own way.
VR for schools - a great complement to individual and face-to-face learning
Virtual reality is a welcome and effective complement to frontal learning. The attractive environment can engage even students who are not interested in or cannot focus on traditional explanations. At the same time, however, VR also works as an individual form of learning that fully respects the different pace and needs of pupils. It is also an ideal tool for using modern teaching methods such as research-based learning or group work using the Information Gap or flip classroom.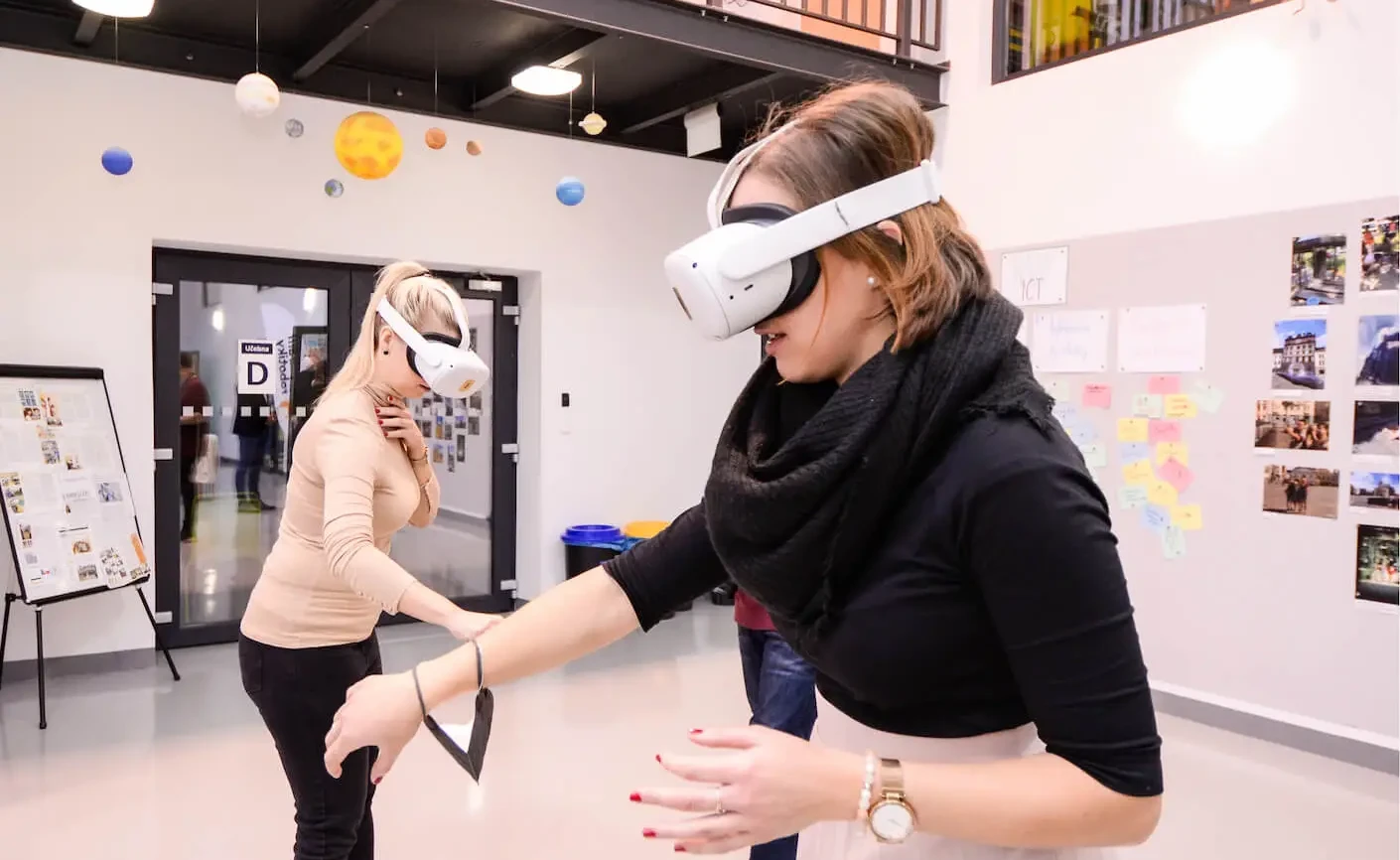 Using virtual reality in education
Thanks to the unique capabilities of virtual reality, students will conduct experiments at their own pace, without looking at others, and fully concentrate on the game, during which they will put theory into practice.
VR benefits for teachers
Teachers will be able to conduct experiments with students in the classroom that they would not otherwise be able to do for safety reasons. In addition, everything will be easy to monitor and control from the tablet.
The benefits of virtual reality for schools
Schools will increase their prestige based on modern teaching methods. They will attract bright students and keep them - they won't run away to high school.
VR for frontal teaching
Virtual reality is a very appealing technology that will make teaching more interesting and pupils not only interested but also entertained. That's why those who don't pay attention during regular explanations are happy to engage in simulations of experiments or games. This makes VR a great tool for frontal teaching.
3 benefits of virtual reality in education
Interactivity
Virtual reality for schools is interactive. Therefore, it reliably engages pupils and students. They have a unique opportunity to understand chemical processes, physical phenomena or the structure of the universe. They will be right in the middle of the action.
Active involvement of the whole class
Modern teaching methods should not only engage children and teenagers, but also actively involve them. With VR for Schools, you're guaranteed to do just that. Participants in experiments and games will ask teachers a lot of questions to understand what they are seeing.
Developing creativity
Modern technology in the classroom has been proven to help develop creativity and imagination. Once you get into the habit of using VR for schools and professional material to visualise in practice, you will eventually be able to do some of this yourself.
What does VR School include?
We deliver the state-of-the-art technology in VR School as a complex solution that includes:
VR hardware
VR glasses Oculus Quest 2 (6-14 pieces)

Smart storage box for goggles (integrated charging, secure storage, goggle status tracking, hotspot for internet connection)

Tablet for control
Control interface
Remote content monitoring

Control over VR glasses

Mass launching of apps
How much does virtual reality in education cost?
The cost of VR School is individual. However, our goal is for every school to be able to afford it, so we are happy to prepare tailored quotes or help you secure a grant.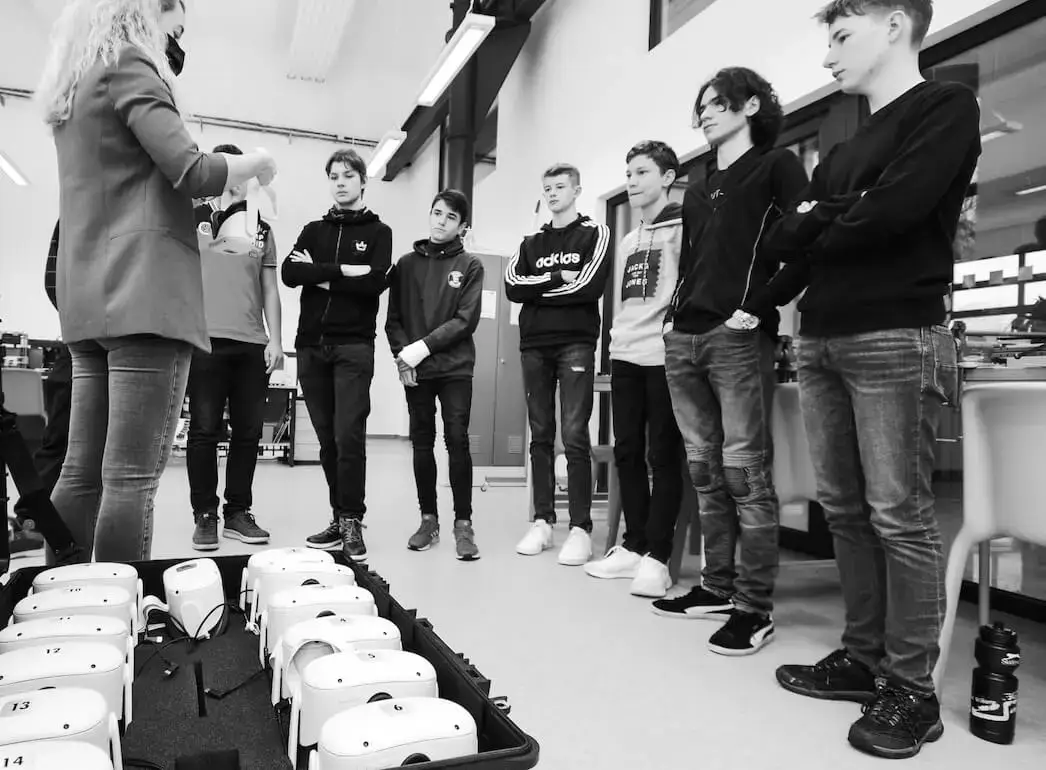 Experience virtual reality in the classroom for yourself
You can hardly imagine VR schools, you simply have to experience it. Contact us. We'll be happy to bring it to you to show you so you can try it out without obligation.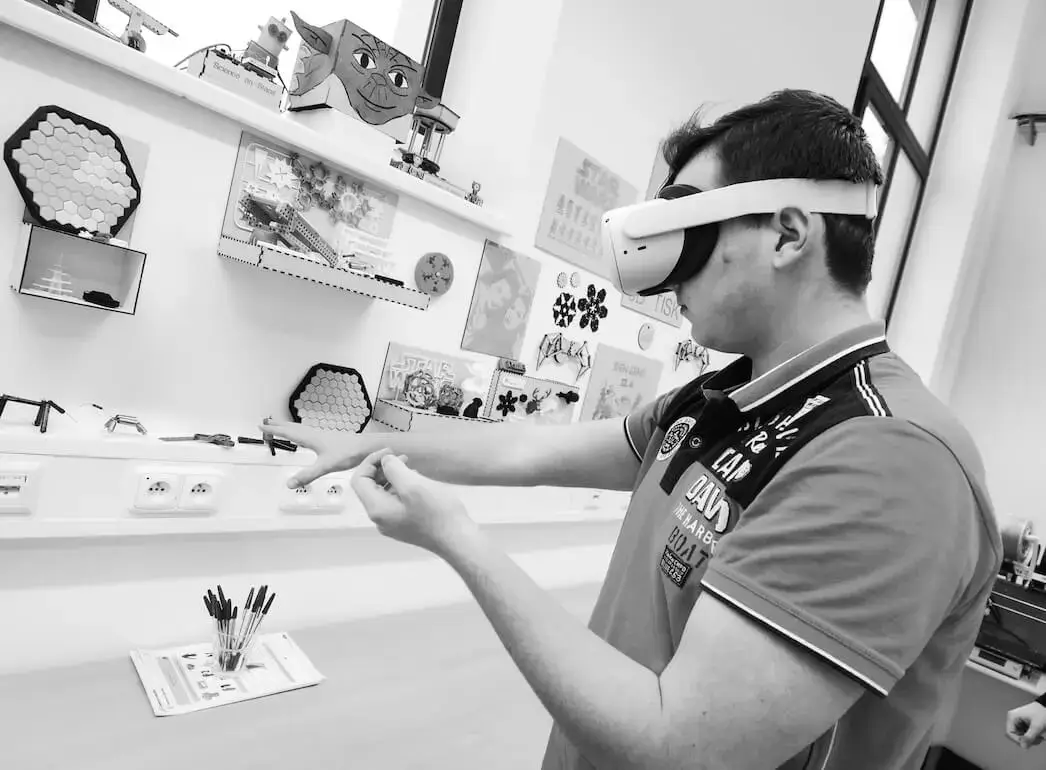 Mgr. Adéla Turčová
Gymnázium Františka Křižíka v Plzni
Virtual reality opens up entirely new possibilities to learn about subjects that are difficult to imagine and that students cannot experience in the real world, such as the journey into space or the journey into the human body. Lessons about space no longer have to be just a lecture with a projected presentation. Instead, pupils put on special virtual reality goggles and find themselves within reach of our solar system. They will get a closer look at the individual planets and be able to deduce the relationships between the planets and other space objects.
Mgr. et Mgr. Lucie Kantorová
City Councilor of Plzeň for Education
The success of the program with students, teachers and parents of the children has exceeded all of our expectations. In cooperation with our partners, we have therefore decided to introduce the program beyond the borders of the Pilsen region. We are also the first city in Europe to systematically support the use of virtual reality as a standard teaching tool in primary schools. I believe that through experiential learning we will increase pupils' interest in technology and science.
Frequently asked questions about virtual reality in education
What is virtual reality in education?
What types of virtual reality are there for schools?